Slightly Off the Mark:
The Unpublished Columns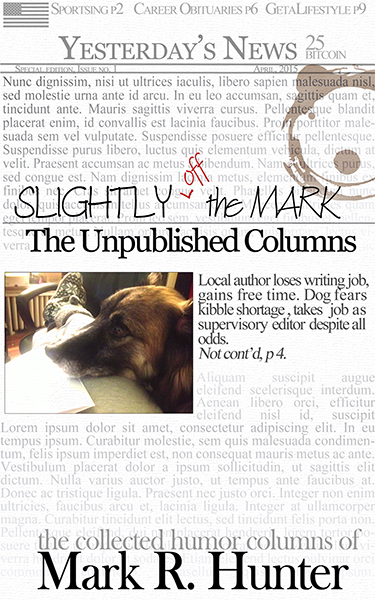 When Slightly Off the Mark was abruptly and unceremoniously cancelled in 2014, Mark was left with confused readers, a sizable chunk missing from his budget, and a small stack of "backup" columns. This book collects those previously unpublished "leftover" columns, along with some new extra material.
Slightly Off the Mark was/is a weekly humor column that appeared in three newspapers for over twenty years.
Purchase Links
Ebook
Print
Signed Print